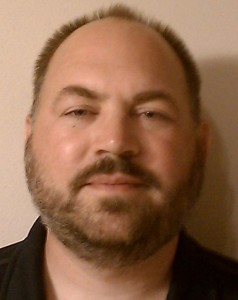 Rod Gabriel – WI-VMUG Co-Leader
Email: rodg@wivmug.org Twitter: @ThatFridgeGuy
Rod is an Sr. Infrastructure Engineer at United Financial Services in Grafton, Wisconsin. He often says that bringing VMware into his datacenter at UFS is the best technology decision he has made in 30 plus years in IT. He has been the leader of the WI-VMUG since October, 2007 and an alumni member of the inaugural VMUG Board of Directors nominated June, 2010. Rod has also been honored to have been selected as a 10 time (2009-18) VMware vExpert. Being involved in the VMware User Group has been a fantastic opportunity to give back to what is an amazing VMware Community.

Mike Nelson – WI-VMUG Co-Leader
Email: miken@wivmug.org Twitter: @nelmedia
Mike Nelson is a Architect working for Rubrik. He has been an IT professional for 30 plus years with experience in all aspects of management, architecture and engineering. He also writes articles and speaks on Virtualization topics at professional conferences such as Briforum and TechMentor. He holds technical certifications from VMware, Citrix, and Microsoft. Mike is a Microsoft MVP, Citrix CTP, and VMware vExpert. In any spare time that he has, he loves to spend it doing just about anything with his family.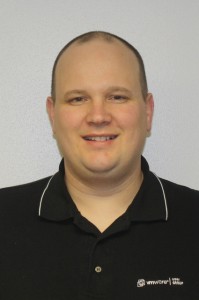 Nathan Scheunemann – WI-VMUG Co-Leader & CCO (Chief Chaos Officer)
Email: nathans@wivmug.org Twitter: @chickendilla
Nathan is a Senior Network Administrator for SKYGEN USA in Mequon, WI. He started his IT career as a programmer but adapted to the needs of his environment and began building networks to provide email and internet access. At was then when he began working with Windows NT and acquired his MCSE. Later he was introduced to VMware when he once again adapted and began implementing a VMware Virtual Infrastructure. Today virtualization, storage and disaster recovery have become his primary focus. He holds a Masters Degree in Information Technology from Northwestern University and is a VMware Certified Professional (VCP). When he is not busy working at Wonderbox Technologies or helping with the Wisconsin VMware User Group, he enjoys camping and spending time with his family.
Tony Reeves – WI-VMUG Co-Leader

Email: tonyr@wivmug.org Twitter: @importcarguy
Tony Reeves is a 13+ year veteran of the IT industry specializing in VMware and vSAN. He is a Network Administrator at Hoffmaster group, as well as Wisconsin VMUG Leader and 2x vExpert, 2x vExpert vSAN. He also Co-hosts the Gigacast Virtualization Podcast, and is an active Home lab enthusiast.
_____________________________________________________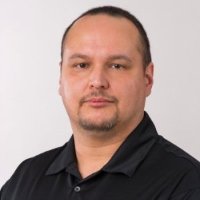 Brian Kirsch – WI-VMUG Steering Committee
Email: bkirsch@wivmug.org   Twitter: @bckirsch
Brian Kirsch is an IT Architect and Instructor at Milwaukee Area Technical College, focusing primarily on the virtualization / storage environments. He has been in information technology for over 15 years and worked with VMware for more than 7 years. Brian holds multiple certifications from Microsoft, CommVault, VMware and EMC, he also sits on the VMware Customer Council a role he has held for the last four years helping to provide a direct line of communication from customers to the VMware product architects.
–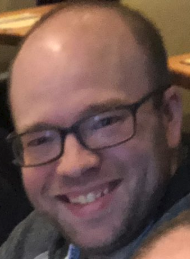 Donny Lang – WI-VMUG Steering Committee
Email: donnyl@wivmug.org Twitter: @donnylang1
Donny Lang is a Sr. Infrastructure Engineer at a telecommunications company in Northeast Wisconsin where his primary responsibilities include VMware virtualization, compute platforms, storage and networking. In his free time, he enjoys spending time with family, playing video games new and old, tinkering in his homelab, smoking meat, and (last but not least) bourbon.