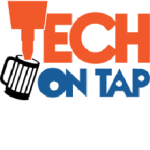 Take some time and check out the Fox Valley area's TechOnTap group! It's a cool way to get together with fellow geeks, network, and learn about various topics. Check out their About page for more info on the "BrewMasters" Jes, Mark, and Derek!
Sign up now for their next meeting by going to the TechOnTap website – http://www.techontap.org and be sure to tell them that the WI-VMUG sent you!
The Tech on Tap Brewmasters – Derek, Jes, and Mark – are excited to announce v2.1, Enterprise Backup & Recovery, to be held on Saturday, July 13, 2013 at Stone Cellar Brew Pub in Appleton, WI!