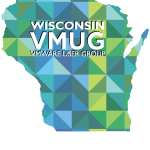 Well, the UserCon itself isn't starting yet it's just today's warmup events that are about to get started.  Tomorrow is our 6th annual all day User Conference but we are getting things started today with a couple of related events:
We have teamed up with VMware for a 4 hour VCDX Workshop the afternoon of Monday, April 27th.  Chris Colotti (VCDX #37), Principal Architect and VCDX Evangelist at VMware will be speaking about the VCDX certification process.  You can find out more information about this event here.  Registration for the workshop is part of the UserCon registration.  If you have previously registered for the UserCon, you can add the VCDX Workshop by emailing VMUG: memberservices@vmug.com
As usual, we will be having a vBeers event at the hotel bar in the lobby of the Marriott starting at 5:00pm, it typically goes until the bar closes.  This year the vBeers is being sponsored by our friends at Capital Data and Pure Storage.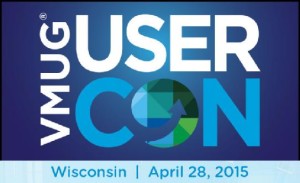 If you haven't yet registered for the 2015 WI-VMUG UserCon, you can register here.  If you find pre-registration is closed, don't worry as you can also register on-site tomorrow.
Here's a link to a previous blog post with many more details but here's a couple important highlights to know:
We are giving away 3 home labs tomorrow.  Here's a blog post with more details.
Be sure to download the the free Wisconsin VMUG UserCon app for tomorrow's event.  I highly recommend downloading it in advance.  While there will be WiFi available, if 500 people are downloading the VMUG App tomorrow morning it might be a bit of a problem.
VMware is sponsoring a closing reception tomorrow starting at 5pm.  This is where we will be handing out prizes so be sure to keep this in mind as you plan your day.
Please be sure to complete surveys for the breakouts you attend and for the overall event.  These are extremely helpful when it comes to improving future events for you.
Hope to see you all in Madison!