If you are going to be at VMworld in San Francisco be sure to check out all the VMUG activities planned for our members while we're at VMworld.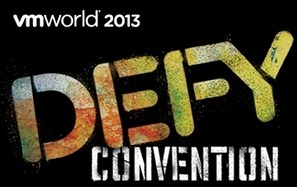 This year VMUG has a 30×30 booth (even bigger than last year!).
The VMUG Booth (#1721) in the Solutions Exchange will be our base of operations for the week. Stop by and see us at the booth to get the latest VMUG information and get some great give-aways.
The VMUG Booth is also the place to meet the VMUG Board of Directors, Leaders, and your fellow members. We encourage you to use the VMUG Booth as a meeting place – feel free to hang out!
Spin the Wheel of VMUG to win prizes!
Grab some great giveaways
Win a free VMUG Advantage subscription
Talk with the VMUG Board of Directors and local VMUG leaders
Get connected with your local community and find out more about the new special interest groups
SIG Lunch – Interested in Cloud Operations? Part of the Healthcare, Higher Education or Public Sector Industries? Join us for a VMUG SIG Lunch on Tuesday, August 27th  to learn more about our Special Interest Group communities. Spend time with the leaders and VMware contacts for these groups to discuss the latest trends, pain points and upcoming announcements. To attend this lunch, please RSVP to memberservices@vmug.com for further information.
VMUG Advantage

VMUG Advantage subscribers will have the best discount possible for VMworld. The VMUG Advantage discount can now be combined with any other single registration VMware or VMworld discounts.
All VMworld attendees will receive a special discount on VMUG Advantage subscriptions

Anyone who purchases VMUG Advantage at the event will receive a free t-shirt

We'll be raffling off two free VMUG Advantage subscriptions on Monday – drop off a business card in our booth for your chance to win!Already a VMUG Advantage subscriber? Stop by our booth to pick up your t-shirt!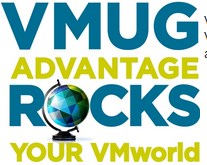 NEW This Year is the VMUG Theater
VMUG will have it's very own Booth Theater where we will host presentations and meet up with:
Local Group Regional Meet Ups
SIG Meet Ups
Global Knowledge
VMware Press Giveaway
Mike Laverick
This is a great way to have a set time to meet new members in your area and to meet with fellow local leaders in your area.
The Local Group Regional meet ups times are listed below:
Monday, 3:00 – 3:30 pm: US, North/ Canada
Monday, 3:30 – 4:00 pm: US, West
Tuesday, 1:30 – 2:00 pm: US, East
Tuesday, 4:00 – 4:30 pm: APJ/ LTAM
Wednesday, 1:30 – 2:00 pm: EMEA
Wednesday, 2:00 – 2:30 pm: US, South
 Connect with VMUG on Twitter & Instagram!

Make sure you're following @MyVMUG on Twitter and keeping an eye on the #VMUG hashtag to stay up to date on the latest VMUG activities while in San Francisco.
We need your help! We want VMUG members to provide some "on the ground reporting" – tweet about your activities and experiences at VMworld with the #VMUG hashtag.
Spousetivities
Is your spouse or partner joining you in San Francisco? Hook them up with the Spousetivities crew so they can have some fun while you're attending VMworld sessions. To learn more, visit the Spousetivities home page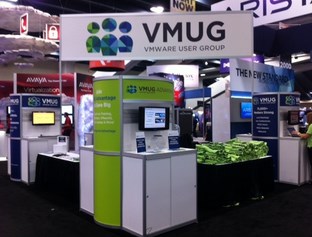 For the latest updates on VMUG's activities at VMworld, visit our VMUG at VMworld page and follow us on Twitter! VMworld Barcelona activities will also be announced soon.