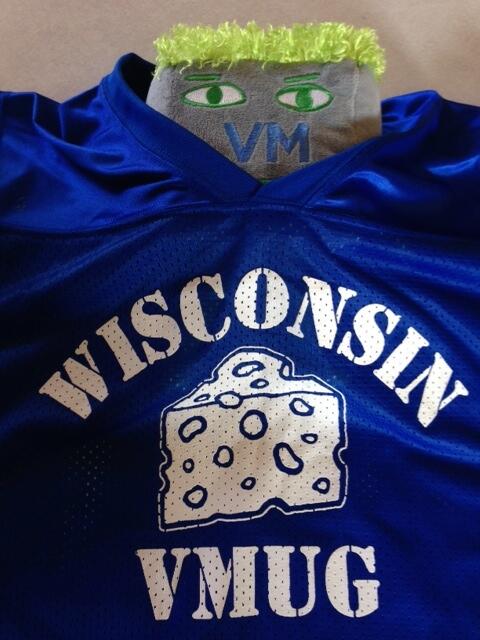 Tuesday, April 22nd is the 5th Annual Wisconsin VMUG User Conference.  It's being held at the Marriott Madison West.  You can register in-person at the event or you can register online now.
Over 500 people have registered for the event so far but there's still room for more.  If we hit 550 people, we are giving away a Raspberry Pi Ultimate kit to #550 (must attend the event).
We have a jam packed day of great virtualization content lined up for you.  In addition to an exhibit hall with over 40 great sponsors we have a keynote from VMware to kick off the day and 24 additional breakout sessions.  You can view the day's agenda through the mobile app or by visiting the Wisconsin VMUG User Conference agenda details page.  Some of the highlights for the day include:
Keynote:

  Rob Randell, Director of Systems Engineering and Principal Architect at VMware's Networking and Security Business Unit will be giving our keynote on Network Virtualization – The Future of Networking.

Mobile App:

Download the free Wisconsin VMUG User Conference app!  This app will make this year's experience more valuable for our attendees, exhibitors, and speakers.  Download it today by searching for VMUG in your app store.

Community Presentations:

  This year we are featuring three unsponsored breakout sessions by VMUG members.  Brian Kirsch: vSphere 101, Nick Colyer & Amy Manley: Real World Automation: Build Your Service Catalog Using vCenter Orchestrator and Sean Massey: Home Lab Fundamentals – The Why's and How's.  In addition, Jeremy Gruenke from Johnsonville Sausage will be taking part in Ahead's Tips & Tricks for Smooth VMware Horizon View Upgrade breakout.

Ask The Experts:

  Larry Orloff from VMware will be running an hour long Ask The Experts Session with Brandon Hahn – vExpert & Solution Architect at West Bend Mutual Insurance; Tim Curless – VCDX & Technical Architect at Ahead; Roger Lund – vExpert, MN VMUG Leader & Virtualization, Cloud and Storage Administrator at Array Services Group and Matt Leib – vExpert and Principal Solutions Architect at Earthlink Business.

Horizon 6 Overview

:  During the lunch break, VMware's Jerrid Cunniff will be giving a Horizon 6 Overview presentation.

Giveaways:

  There will be A LOT of giveaways this year.  To start with all attendees will receive a gift from the Wisconsin VMUG.  On top of that we have purchased quite a few other items including iPads, Raspberry Pi Ultimate kits, Beats Pill Bluetooth speaker, Pebble Smartwatch, Amazon FireTV, Roku devices, Bluetooth Headphones and more.  VMUG and our sponsors have a Passport to Prizes with 4 $250 gift cards.  We have 2 VMUG Advantage subscriptions.  VMware Press has sent us 8 books to give away.  With our new relationship with PluralSight we have received 3 of their awesome Annual Plus training subscriptions.  I have also heard that Chris Wahl and Steve Pantol will be handing out some signed copies of their new book, Networking for VMware Administrators.

Free Beer:

  Veeam is sponsoring a Post Event Reception in the hotel atrium immediately following the User Conference.

vBeers: 

There will be a vBeers gathering on Monday evening (4/21) at the Falling Water Bar & Grill in the Madison Marriott West hotel.  This is an unsponsored event but it wouldn't be unheard of for people to buy rounds of drinks.  There is no official start or end times, but most of us are targeting to be there about 8:00pm.
What Does VMUG Mean To You:

  There will be a team from VMUG HQ on site Tuesday doing some brief interviews with our attendees to ask what VMUG means to you, what brings you to our User Conference, etc…  Watch for them walking around the event or and stop by the VMUG booth to share your thoughts.

WI-VMUG Leadership Team

:  The Wisconsin VMUG Leadership Team will be wearing the blue jersey's modeled here by Melvin.  Be sure to introduce yourself if you don't know us or stop us if you have any questions during the event.
We are looking forward to seeing all of you in Madison on Tuesday and if you are around be sure to join us for vBeers on Monday evening.